Rhode Island Medical Imaging (RIMI) is currently in their 26th consecutive year as a Beacon Mutual policyholder, and like Rhode Island drivers with low license plate numbers, RIMI has a low policy number. While many might view a "medical office" as having few hazards, the imaging process presents many safety risks such as exposure to radiation and bloodborne pathogens, and the environment may have slip/fall and ergonomic hazards.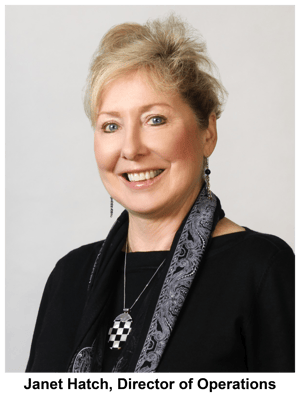 Susan Logan, Chief Human Resources Officer and Janet Hatch, Director of Operations have been the company's liaisons working with the Beacon Mutual claim and loss prevention representatives. Open lines of communication have facilitated a true trust and working relationship.
"RIMI holds quarterly safety meetings that include leaders from every site," said Hatch. "We always want to be proactive. 'If you see something, say something' is our unofficial motto and that gets everyone involved."
How has RIMI worked to control their workers compensation injury rates and cost?
The success started with the commitment from top management to take the necessary steps to ensure the safety of all of its employees, visitors and patients. While starting and maintaining an active safety committee is never easy, RIMI has provided the employees and site managers with a forum to express safety concerns and more importantly developing plans for corrective action. The site managers are fully engaged in the safety process and conduct weekly, monthly and annual inspections of the buildings and grounds.
Several years ago, RIMI took a proactive approach to ergonomics. Christopher Benson, Senior Loss Prevention Representative & Ergonomic Specialist stepped in. He has worked with management and the safety committee to develop processes for new equipment purchases, workstation layouts, and to assist employees who may be having challenges. Early intervention is the key to keeping employees healthy and productive while containing costs.
"Beacon Mutual has helped us prevent injuries and build a safer workplace for both our employees and our patients," said Logan.
The Pre-Claim Ergonomic Intervention Process
Beacon Mutual developed a pre-claim ergonomic intervention process where employers could request assistance from an ergonomic specialist when an employee first reports any signs or symptoms of musculoskeletal injury such as swelling, tingling or discomfort. The requests yielded a total of 17 on-site ergonomic assessments where an ergonomic specialist met one-on-one with the employees who noted discomfort. The assessments resulted in engineering and administrate control suggestions that gave the employees confidence to continue working. Most saw a complete withdrawal of symptoms. If the average musculoskeletal (MSD) case cost is $25,000 to $35,000 that would equate into a $425,000 to $595,000 claims savings.
Beacon's Commitment to Safety
Beacon Mutual is proud to provide loss prevention and ergonomic services at no additional cost to policyholders. With a large team of safety experts from a variety of disciplines, Beacon's Loss Prevention Representatives can provide safety consultations, training and ergonomic expertise to the medical community from nursing homes and hospitals to social services agencies and medical offices.
About Rhode Island Medical Imaging
Rhode Island Medical Imaging (RIMI) has been in business since 1943 and now has a network of 13 private state-of-the-art medical diagnostic imaging facilities that are staffed by over 70 board certified radiologists with broad-based experience and subspecialty training in Bone Density (DEXA), Computed Tomography (CT), Magnetic Resonance Imaging (MRI) including the most extensive 3T MRI imaging network in Rhode Island, Mammography, Ultrasound, and X-ray.
RIMI radiologists perform and interpret imaging in Rhode Island at Hasbro Children's Hospital, Miriam Hospital, Our Lady of Fatima Hospital, Rhode Island Hospital, Roger Williams Medical Center, and Women & Infants Hospital, and most recently at Sturdy Memorial Hospital in Attleboro, MA. Most of RIMI's radiologists are also faculty members at the Warren Alpert Medical School at Brown University.