This year marks Beacon

Mutual's

30th anniversary of protecting Rhode Island businesses and helping them keep their employees safe. Today, we want to celebrate and share the safety success story of The Groden Network, one of the companies that has been a Beacon policyholder for the entire thirty years without a break in service.
For those that do not know Groden's story - in 1976, Drs. June and Gerald Groden opened the Groden Center in response to the absence of maximally effective services for youth with autism and other developmental challenges. Over forty-five years later, the Groden Center youth program has expanded to include day and residential services for adults. Today, The Groden Network includes The Groden Center, The Cove Center, and The Halcyon Center.
"The Groden Network has filled such an important need in Rhode Island. We are honored that they have chosen to partner with us over the past thirty years to help them not only keep their employees safe while on the job but also help get their employees back to work quickly after an injury so they can continue supporting and serving their clients," said Lester Poole, Beacon Senior Loss Prevention Consultant.
"Workers Compensation, since its inception in RI in 1911, was formed to prevent worker injuries, cover the cost of those injuries, provide rehabilitation if needed, and return people to the workforce. To accomplish this it takes the commitment of the employer's entire management team, specifically the CEO, HR Department, and Facilities Director. That component is #1," said John Tickner, Vice President at NFP, Inc, and agent for the Groden Network.
Unfortunately, there will always be incidents because of the nature of the business, but over the years, The Groden Network has taken a more proactive safety approach to reduce employee injury risk exposure and as well as workers' compensation claims.
Tickner continued, "We at NFP are pleased to have been involved with assisting the Groden Network to become a valuable client of Beacon Mutual and a leader in protecting their employees in the ever-challenging social services provider. The Groden Network, with top-notch personnel like Demond Starks, Lynne Brown and so many others, have proven that a well-structured and committed workers compensation program is truly valuable to all parties involved."
Some of the Groden Network's safety initiatives include implementing a Return-to-Work/Stay-at-Work (SAW/RTW) program, holding formal safety committee meetings, utilizing personal protective equipment or PPE, and performing ergonomic assessments.
Return-to-Work/Stay-at-Work Program
"It is proven that offering a modified duty Return-to-Work/Stay-at-Work program is beneficial to the employer and employee. The Groden Network has been very successful in implementing the program," said Jean Mandell, Beacon Return to Work Disability Consultant.
In 2017, Eleanor Wilson and Jean Mandell from the Beacon Claims Department attended a meeting with the Groden Center to discuss their workers' compensation program. When meeting with The Groden Center's human resource department they made several recommendations such as pre-employment physicals, decreasing overtime, and implementing the SAW/RTW program. They also started having meetings every month with the agent, and The Groden Center's human resource department to discuss claims.
For example, Groden created a greeter receptionist position in their main administration building. If each department cannot accommodate the injured worker's restrictions, they offer the injured worker the greeter receptionist position. They have offered modified duty to approximately 15 employees, and it has resulted in a successful return to work and resolution of their claims.
"Significant improvements have been made after Demond Starks, HR Manager, took on a safety operations role. We've really empowered Demond to grow the Return-to-Work/Stay-at-Work program through our safety committee and managers. He drove that initiative and has had great success," said Lynne Brown, Groden Network's HR Director.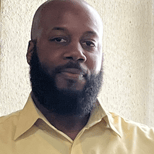 In addition to executing the RTW/SAW program, Starks has also encouraged continued communication between the injured worker, coworkers, and managers. "One benefit of continued communication is we can keep camaraderie between staff and coworkers so they don't lose the aspect of not knowing what is going on. We tell them, you don't have to worry about your job and pay. With modified duty, you are working towards full-time status and not losing time away from work," said Starks.
Safety Committee Meetings
Establishing a workplace safety committee is one way businesses can involve employees in implementing and improving the company's safety program and the Groden Network did just that. The Groden Network wanted a way for employees and management to share potential problems and find ways of addressing them before they turned into bigger problems. Their monthly safety committee meeting was also the place to discuss issues that needed to be fixed at locations such as cracks in the sidewalk, the need for stair treads, etc.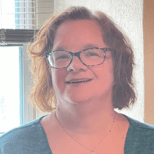 One important realization that came out of Groden's safety committee meeting was that each of the three Groden Network locations – Groden Center, The Cove Center, and The Halcyon Center had safety policies. They were disjointed and needed to get on the same page. Through the efforts of the safety committee, The Groden Network now has a unified safety system across all three locations for reporting incidents, submitting forms, supervisory reporting, aftercare follow up, and re-entry training and certificates.
"Beacon not only helped us form a proper safety committee, but they helped to open up everyone's eyes. We are a network and everyone needs to be consistent," said Brown.


Personal Protective Equipment
Beacon provides all its policyholders loss prevention and safety services, including safety assessments at no extra cost. During a scheduled safety assessment at the Groden Center, a Beacon qualified prevention consultant toured the facility and assessed the operations, hazards, and controls in place. It was determined that first, personal protective equipment (PPE) such as safety gloves and anti-scratch sleeves could be helpful in protecting employees from client scratches. Due to the unpredictable nature of the young clients and their undeveloped communication skills, some may scratch to express themselves.
Second, during a safety assessment, it was discovered that PPE could be stored in a better location. It was decided that it would be best to keep PPE outside the door of each classroom for easy accessibility in the case of an escalated situation. Staff coming from a different classroom can now easily find and put on the PPE before entering the classroom to help.
Ergonomic Assessments
In addition to the other safety measures mentioned above, The Groden Network has taken advantage of Beacon's ergonomic services for their administrative staff including workstation job analysis, and stretch for safety program. Groden's administrative staff learned ergo tips from Beacon's certified ergonomists, like where to position their computer keyboard for wrist safety, as well as how to properly use the sit/stand desk.
Through Beacon's Stretch for Safety Program, Chris Benson, a Beacon ergonomic specialist, went to Groden and provided their employees with baseline flexibility testing and instruction in daily five-minute stretch routines. The program included periodic monitoring of the program and follow-up flexibility testing.
"Beacon is honored to have partnered with the Groden Network over the past thirty years. They are an example of a company that is proactive and able to pivot to provide what is needed in order to keep their close to five-hundred employees safe and on the job," said David Blair, Vice President of Loss Prevention and Claims at Beacon Mutual.
"Beacon has been so great throughout the years. You have always been a part of what we do here at the Groden Network," said Brown.
Beacon's Safety Services
Beacon Mutual is proud to provide loss prevention and ergonomic services at no additional cost to policyholders. With a large team of safety experts from a variety of disciplines, Beacon's Loss Prevention Representatives and Ergonomic Specialists will outline the steps needed to establish an effective loss prevention program. Our goal is to help establish a realistic safety process that will prevent injuries and accidents, improve employees' attitudes toward safety, and minimize claim costs.