Delta Dental of Rhode Island (DDRI) is the state's leading dental insurer, administering dental benefits for more than 612,000 members. They lead the way to better oral health and, after having partnered with Beacon Mutual for 30 years, Delta Dental of Rhode Island is smiling for safety.
"Delta Dental of Rhode Island is passionate about employee safety and proactive in making things happen. They are constantly looking at ways to keep their employees safe and on the job," said Chris Benson, Beacon Senior Loss Prevention Representative.
Office Ergonomics
Many of DDRI's employees sit at a desk for prolonged periods and perform repetitive motion tasks using a mouse and keyboard.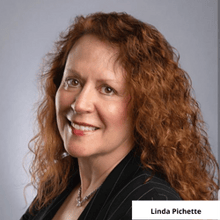 Linda Pichette, Administrative Services Manager at Delta Dental of Rhode Island, serves as her company's first line of defense in employee safety. She has worked with Beacon's Chris Benson to understand some basic ergonomic principles that can help her colleagues at the time of their orientation and during the course of their employment.
"We care about our employees. If there is a request, we review and address it. If the employee is still not comfortable, then we call Chris Benson in for another set of eyes to help with the situation," said Pichette.
Since 2015, Benson has assessed 14 workstations for which he made ergonomic recommendations to keep employees safe and on the job. Some examples include footrests, hands-free headsets, keyboard palm rests, seating, sit/stand desks, and additional lighting. Those simple ergonomic recommendations improved employee comfort, increasing productivity and saving by preventing workers' compensation claims.
Elizabeth Walsh, Delta Dental of Rhode Island's Senior Director of Human Resources, said, "We invest in our folks and take care of them. It is a testament to DDRI that we provide what we need for employee safety."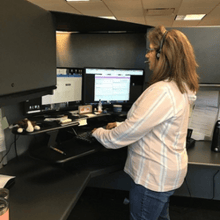 At present, nearly 70 percent of DDRI employees utilize these ergonomic workstations. Studies have shown clear health and safety benefits to using a sit/stand desk including improvements in posture, reduction in back and neck pain, increased circulation, and a boost in mood and focus. DDRI purchases sit/stand desks for any employee that requests one; this is an example of their investment in employee safety and retention.
Another way DDRI has invested in employee safety and retention is by addressing employee complaints of headaches and eye fatigue. DDRI called Beacon's Loss Prevention Representative, Benson, for help. Together, they determined that the overhead fluorescent lighting was the cause of the complaints. Per Benson's recommendation, DDRI purchased shade panels to help alleviate the issue. Delta Dental of Rhode Island is an organization that does what is right regarding employee safety.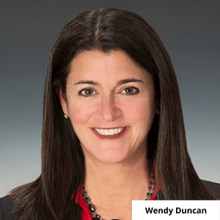 "We're in an industry that focuses on health and wellness, so it's important that we 'walk the walk' with our internal team, too. Our people are the heart of Delta Dental of Rhode Island. Maximizing employee satisfaction is central to our success, which we achieve by caring for our employees, offering good benefits, and providing a safe work environment," said Wendy Duncan, VP and CMO of Delta Dental of Rhode Island. Duncan continued, "Beacon has been a valued partner of ours for years. We have a great relationship and mutual respect — something our organization values a great deal."


Beacon's Safety Services
Beacon Mutual is proud to provide loss prevention and ergonomic services at no additional cost to policyholders. With a large team of safety experts from a variety of disciplines, Beacon's Loss Prevention Representatives and Ergonomic Specialists will outline the steps needed to establish an effective loss prevention program. Our goal is to help establish a realistic safety process that will prevent injuries and accidents, improve employees' attitudes toward safety, and minimize claim costs.