Colonial Mills, a 2nd generation family-owned textile manufacturer in Rhode Island, has been making braided rugs, storage, and home décor exclusively in the USA since 1977. They have been a Beacon policyholder for the past 30 years and have exemplified a culture of safety and continuous improvement to protect their valued employees from a workplace injury.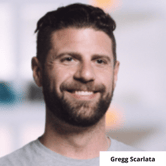 "Safety is of utmost importance, and Beacon has helped us work on initiatives to become a safer, better place to work," said Gregg Scarlata, President, and COO of Colonial Mills.
Just as a braid in a braided rug is made up of several threads combined to form one strong strand, Colonial Mills' successful safety ethos is comprised of a number of components that all revert back to the team culture.  
After stepping foot in the Rumford, Rhode Island headquarters and talking to the employees, it is clear that there is a positive workplace culture at Colonial Mills. Not only are the diverse workforce's different ethnic cultures and languages celebrated, but there is an evident feeling of mutual care and respect.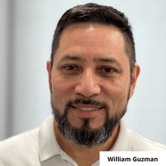 "What I like most about this company is that it is a family-oriented business. We care about each other, and this brings our teams closer," said William Guzman, Director of Manufacturing Operations at Colonial Mills. This genuine care led to wanting to keep one another safe and a culture of continuous improvement.  
Although Colonial Mills creates a product with a longstanding history, its outlook on safety is forward-looking. "Colonial Mills has an innovative culture of continuous improvement. They are always looking for ways to make the work environment safer, which has had a big impact on lessening the number of claims submitted over the years," said Lester Poole, Beacon Senior Loss Prevention Consultant.
A few ways Colonial Mills has made things safer for their employees are by holding mock inspections, scissor safety training, and establishing the Stretch for Safety Program.
"From mock inspections, we learn a lot from Beacon. We learn what we have to fix, repair, or adjust for the safety of the employees", said Alex Pereira, Maintenance/Mechanic Manager at Colonial Mills.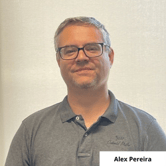 The mock inspection audit has been instrumental in helping Colonial Mills proactively prevent workplace injuries. As a result of the inspections, they have cleared travel areas, placed guards on machines, and held annual dosimetry hearing testing.
Another way Colonial Mills has improved the safety culture is by offering scissor safety training.   
"When we began with Beacon, 95% of the accidents at our facility were scissor accidents. With communication and constant feedback with Beacon, we were better able to train our employees on scissor safety, whether it be right after the scissors are sharpened or maintaining a proper spot to keep the scissor, we were able to eliminate accidents, and that has now decreased scissor accidents to about 1% of our accidents", said Mary Jane Connell, HR Manager at Colonial Mills.  
Once scissor injuries were minimal, lower-back injuries became the workplace complaint at the forefront. Colonial Mills contacted Beacon to establish an ergonomic Stretch for Safety Program.
"Colonial Mills was very excited about starting the Stretch for Safety Program because they believe it would complement their company culture, which focuses on unity and bringing people together for collaboration. What better way to get people together daily than do our stretch program. They were very meticulous with the instructions for the supervisors before rolling the program out to the employees, which highlights their commitment to doing things right with every aspect of their company," said Kurt Bodziony, Beacon Senior Loss Prevention Consultant.  
Beacon is honored to have played a part in keeping the employees at Colonial Mills safe on the job. We applaud Colonial Mills for its success and look forward to a continued partnership over the decades to come.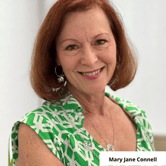 "Over our 30-year history, we've had many conversations with people from Beacon. Everyone there has always made it extremely easy to contact and navigate through any issue we have, whether it be an accident or a mock inspection, with such ease and simplicity, and it has been quite a pleasure dealing with them throughout the years," said Connell.
Beacon's Safety Services
Beacon Mutual is proud to provide loss prevention and ergonomic services at no additional cost to policyholders. With a large team of safety experts from a variety of disciplines, Beacon's Loss Prevention Representatives and Ergonomic Specialists will outline the steps needed to establish an effective loss prevention program. Our goal is to help establish a realistic safety process that will prevent injuries and accidents, improve employees' attitudes toward safety, and minimize claim costs. Learn more about safety services.