This year marks Beacon

Mutual's

30th anniversary of protecting Rhode Island businesses and helping them keep their employees safe. One notable company that has been a Beacon policyholder for the entire thirty years without a break in service is Brown Medicine.
Brown Medicine (formerly known as University Medicine) is a nonprofit, primary care, specialty outpatient, and subspecialty medical group practice with over 200 physicians and multiple patient care locations across the state. 
Rhode Island is incredibly lucky to have a medical gem sitting in its backyard.
"Many people don't realize that most of our physicians are also faculty at Brown University and that they teach and train over 400 students, residents, and fellows annually at the world-renowned Warren Alpert Medical School," stated Dr. Louis B. Rice, president of Brown Medicine. "Our connection to Brown's medical school has always been the foundation of our relationship with Brown University. When our physicians are conducting research and making medical breakthroughs locally, nationally, and worldwide, when our doctors are identifying with the patients they care for at our practice sites and hospitals; and when we are teaching tomorrow's physicians, we are inextricably linked to the Brown name."
Brown Medicine offers world-class, patient-centered care, and they are also dedicated to providing employees with a safe work environment. This is why they partnered with Beacon Mutual thirty years ago.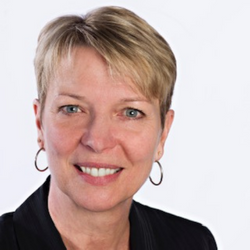 "It is a true partnership that we have with Beacon. Beacon is like our security blanket. If we ever have any problems, we can reach right out to Chris and he supports us in the way that we need to be supported," Tammy Lederer, Chief Human Resources Officer at Brown Physician's Inc., the umbrella over Brown Medicine.
The leadership and management teams at Brown Medicine are devoted to keeping their employees safe and are proactive in doing so. One of the ways that Brown Medicine shows its commitment to preventing workplace injuries is their engagement with Beacon's expert safety and loss prevention team.
"Chris and our leadership team are bonded at the hip," continued Lederer.
Brown Medicine and Beacon are in frequent communication on ways they can try to prevent potential workplace hazards.
The Pre-Claim Ergonomic Intervention Process
Ergonomic prevention has been a key component of Brown Medicine's success in avoiding workplace injuries. For instance, Chris Benson, a Beacon's Senior Loss Prevention Representative & Ergonomic Specialist, performs pre-claim ergo assessments on-site at Brown Medicine, a free benefit offered to policyholders.
A workstation ergo assessment identifies factors for musculoskeletal injury associated with a particular workstation or job. After the analysis, any concerns are addressed in an ergonomic report.
An example of a more recent ergonomic assessment done at Brown Medicine was when Chris was called in to assess the workstation of a pregnant employee. Brown Medicine wanted to ensure that this employee remained comfortable and safe at her workstation throughout her pregnancy. 
Chris identified potential hazards and made equipment recommendations and work accommodation suggestions. Brown Medicine immediately followed Chris' lead and did what was necessary to make the employee comfortable and reduce the risk of developing discomfort in her workstation.
"Brown Medicine has been a great safety partner over the years because they really understand workplace injuries and their impact on employees, patients, and the company. Being proactive is a priority. But when an injury does occur, they look for the root cause and then take steps to prevent future injury. Whether it is purchasing equipment or providing employee training, it is all on the table when it comes to providing a healthy and safe workplace," said Benson.
Commitment to Safety Equals a Win-Win
Beacon's safety intervention and a collaborative approach with Brown Medicine has led to very few claims.
Lederer added, "We have a good record. What we are doing is working, and Beacon has helped us see and address any issues upfront before claims are filed."
As a result, employees are kept safe, they stay at work, and the business is protected.
With a proactive and preventative approach, Brown Medicine continues to demonstrate safety as a priority to keep employees safe and losses low. On the few occasions where an employee had to leave work due to an injury, Beacon helped them return to work safely and quickly by providing modified duties and support to Brown Medicine through the recovery process.
Beacon Mutual's customized Stay-at-Work/Return-to-Work Program reduces workforce interruption, costs associated with production loss and absenteeism, and workers' compensation insurance costs to our policyholders.
The program is mutually beneficial to employers and employees because injured employees retain salary and benefits and minimize the disruption to their life because of an accident. It is a win-win!  
Speaking of win-win, at Brown Medicine, the physicians, practitioners, and support staff work to provide the best medical care to their patients and their leadership and management teams are committed to providing a safe work environment to their valued employees.
Brown Medicine's commitment to safety and their efforts and dedication to a great workplace culture has led to a high rate of employee longevity and numerous "Best Place to Work" awards.  Safe employees equal happy employees.
Brown Medicine has been a proactive and responsive company to work with over the past thirty years. We'd like to congratulate them on their growth and success and thank them for putting their trust in Beacon as their workers' compensation insurer.
Beacon's Safety Services
Beacon Mutual is proud to provide loss prevention and ergonomic services at no additional cost to policyholders. With a large team of safety experts from a variety of disciplines, Beacon's Loss Prevention Representatives provide safety consultations, training, and ergonomic expertise to the medical community from nursing homes and hospitals to social services agencies and medical offices.