Amy C. Vitale, Esq, Beacon's General Counsel, is among the honorees recognized at the 2019 Rhode Island Lawyers Weekly Excellence In The Law event. The award luncheon took place on Tuesday, April 9th at the Providence Marriott Downtown.
Amy was recognized by Rhode Island Lawyers Weekly in the category of In House Counsel among Steven J. McDonald from Rhode Island School of Design and Robert F. Nostramo from MetLife Auto & Home.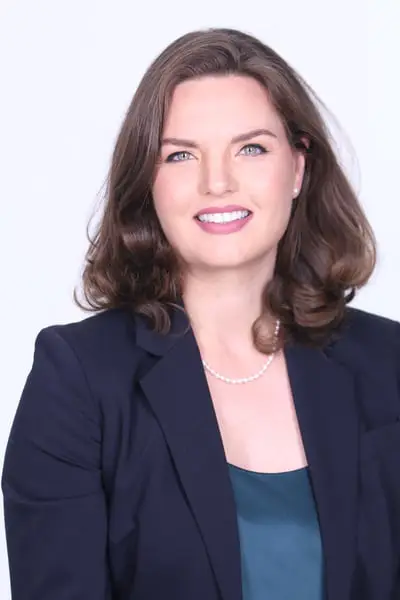 A lifelong student and passionate learner, Amy C. Vitale appreciates that her role as vice president, general counsel and secretary of Beacon Mutual Insurance Co. allows her to constantly acquire knowledge and understanding of new legal and business issues. "I love the diversity and the changing nature of the work that I perform," she says.
Vitale began her legal career in private practice at Partridge, Snow & Hahn, where she focused on representing financial institutions and insurance companies. Her training in such highly regulated industries made going in-house at Beacon in 2012 a natural fit. In 2017, Vitale was promoted to her current position, in which she is responsible for oversight of corporate governance and regulatory compliance.
"In my role, I am very fortunate to act as both legal advisor and a member of senior management team, which allows me to really delve into issues that are important for the company," she says analogizing her role to that of a primary care physician.
"I have to be familiar with a wide variety of matters and be able to identify what the issues is so that I know when it's necessary to bring in a specialist," she explains. "It is a challenge but also an opportunity to try to marry the obstacle Beacon faces with practical solutions to stay strong and competitive, while providing sound advice on how to do things in accordance with law and industry practice."
Beacon is the largest writer by premium volume of workers' compensation insurance and related coverage in Rhode Island and the state's insurer of last resort.
"I'm really proud that the work I do helps the company play an integral role in the state's economy," Vitale says.
A lifelong Rhode Islander, Vitale has been active in a variety of organizations over the years, including the Providence College Alumni Association, the East Bay Chamber of Commerce, and Rebuilding Together Providence. She also is a past president of the St. Luke's School Parent Teacher Organization.
Vitale currently serves as a trustee and treasurer of the Ocean State Charities Trust, a nonprofit that assists state agencies providing support to Rhode Islanders in the areas of housing, health Education and welfare through grant-making and investment assistance.
A member of the American Association of State Compensation Funds' National Issues Committee and the Rhode Island Department of Labor and Training Misclassification Taskforce Workers' Compensation Fraud Subcommittee, Vitale was tapped for the Leadership Rhode Island Nu II Class, a "great opportunity" that included a community service project involving substance abuse education and prevention in response to the opioid crisis. (Excerpt from RILW)
Congratulations to all of this years Honorees in all of the nomination categories.
Lawyers of the Year
Patrick C. Barry, Decof, Barry, Mega & Quinn
Sonja L. Deyoe, Law Offices of Sonja Deyoe
Jennifer L. Wood, Rhode Island Center for Justice
Hall of Fame
William J. Conley Jr., Law Office of William J. Conley Jr.
Patrick T. Jones, Jones Kelleher
John J. Partridge, Partridge Snow & Hahn
John A. Tarantino, Adler, Pollock & Sheehan
Deborah M. Tate, McIntyre Tate
Up & Coming
Aimee E. Audette, Audette, Cordeiro & Violette
Christina Dzierzek, Law Office of Richard S. Humphrey
Joseph M. Flynn, Molina Flynn Law Offices
Timothy J. Grimes, Decof, Barry, Mega & Quinn
Jessica A. Shelton, U.S. Court of Appeals for the First Circuit
Kristen M. Whittle, Barton Gilman
In-House
Steven J. McDonald, Rhode Island School of Design
Robert F. Nostramo, MetLife Auto & Home
Amy C. Vitale, Beacon Mutual Insurance Company
Unsung Hero
Gerald Miele, Higgins, Cavanagh & Cooney (administrator and financial officer)
Pro Bono
Andrew Horwitz, Roger Williams University School of Law
Judicial
Hon. Michael A. Silverstein, Superior Court (ret.)
With a subscription to Rhode Island Lawyers Weekly, more information about the 2019 Rhode Island Lawyers Weekly Excellence In The Law program can be found here.